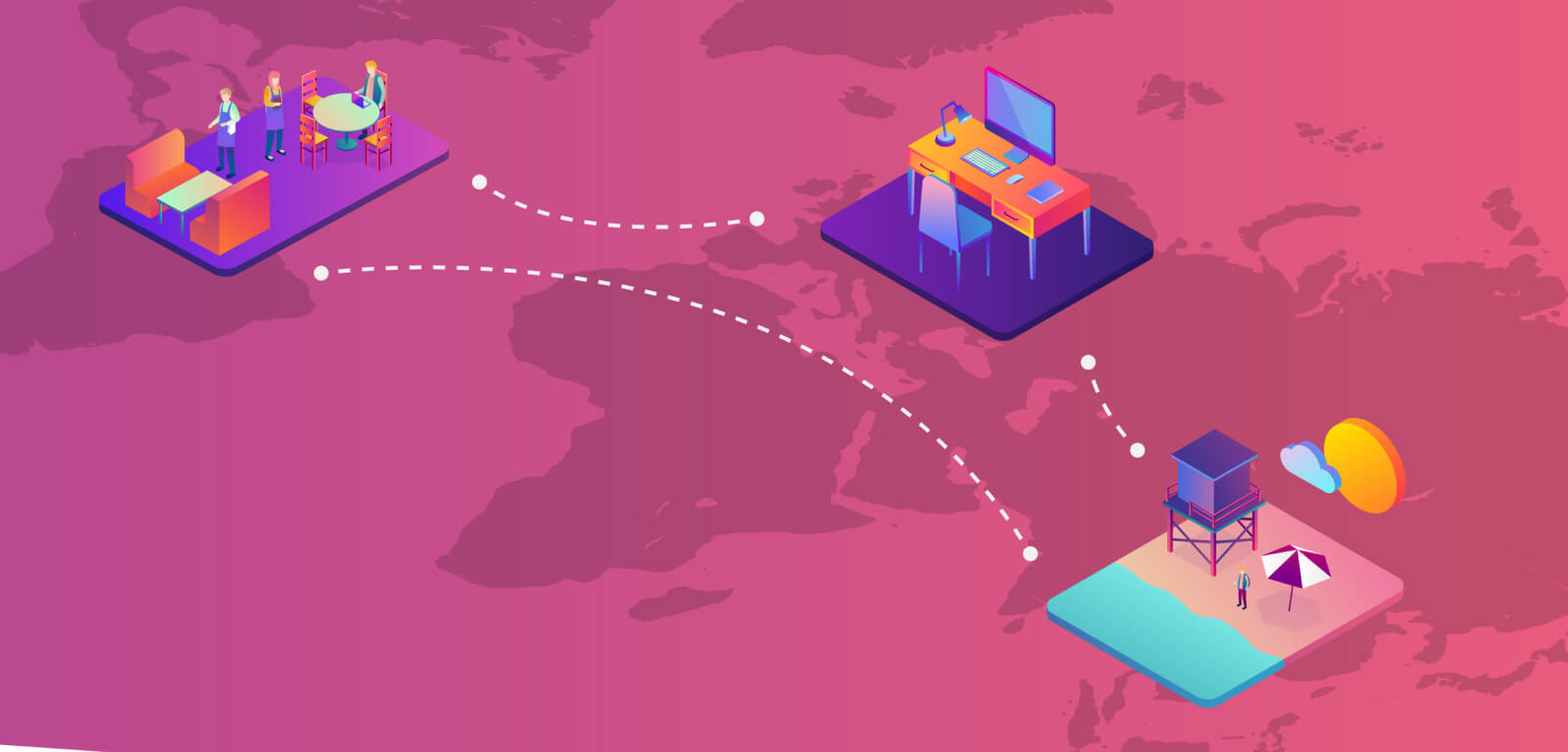 How to Setup a Remote Process Across 5 Timezones
As a product (UI/UX) design & development agency, working with client's across multiple timezones has always been part of our DNA. Our team is also spread across, Paris, US, Philippines and Sydney. We've experienced it all, chugging down dinner at 7:50PM to make a 8:00PM client call, waking up at 6AM to catch our client's in Paris before they head to bed, feeling isolated and un-motivated when we've been working alone in our living rooms for the past week.
We learnt what not to do and finally cracked the code to a more efficient remote setup. We realised there's a lot to gain from it. A few realisations include:
A remote team does not mean, more meetings and less time for work.
A remote team does not mean, lower efficiencies and overall output.
A remote team does not mean, more headaches and tighter deadlines.
What's the secret?
Let's start with what we didn't do.
We didn't apply traditional methods of running a business.
We didn't wear the 'WFH (Work from home)' badge and simply expect everyone too 'make things work'.
We didn't dive head first into being a 'remote company' without planning in place.
A strong focus on planning was required. What we realised was that building an effective remote culture and team required a great level of empathy, firm processes and use of efficient tools. Everyone needed to play their part to contribute to make it work.
So where did we start?
We defined our core values and principles for 'remote' work
Before thinking about going remote, define your team's working values and principles. These act as the core pillars to a successful remote setup. At Raw.Studio we focused on 4 main themes.
Transparency
Collaboration
Self-care
Efficiency
Defining core values helped us simplify the process. It's somewhat along the lines of teaching someone how to fish, instead of catching one for them. Our goal was to teach our team what's most important to us and the culture we wanted to cultivate. We wanted everyone to be transparent by always over communicating, be openly collaborative and to always look out for one another as our team's health and well being is our upmost priority.
Use your values to guide your processes
👀 Transparency
Being open is key to keeping everyone informed, engaged and happy because assumptions are the biggest killer in culture and relationships
Short and snappy stand-ups: To make sure that everyone is up to date we organise video calls for 15 minutes every morning at 9AM. We summarise what we achieved the day before and what our plans are moving forward.
A #daily-updates channel: We also share a written update twice a day, once in the morning and once at 4PM to keep everyone up to date on what has been completed.
For everyone: What we apply internally, also runs through to our clients. We obsessively keep our clients up to date, every day. Every morning we give them a run down on what the agenda is. Even if there are no major milestones, we still over-communicate.
Check-in & check-outs: Have you ever needed something urgently but your team mate isn't responding? Well it's a major frustration when it comes to remote work. That is why we have a check-in and check-out process in place. Whether you're heading out for lunch, taking a break or playing catch with your puppy. You have to check in/out in the #general-chat channel. We really don't mind if someone says they're heading out to grab coffee with a mate. We just want to eliminate any inefficiencies.
🙌 Collaboration
Working collaboratively helps us achieve our goals and to constantly improve. We run a range of different activities to bring the team together.
This includes:
Raw.Insights: An event held every Friday. It involves a team member presenting one thing they've learnt or found interesting. It could be an entire project they've completed or a simple skill they've picked up. We've evolved this event from everyone huddling around a computer screen to hosting proper presentations. It's a great way for people to grow and improve in their presentation skills! It also helps capture the audience's attention.
An open #design channel: A channel dedicated to inviting the team to come in and fire away with feedback. We can't express how important it is for a team to grow together and be acceptable to constant critiques. If we work together, we grow together and we give our friendly team mates a cheeky jab when the quality of their work drops!
Using remote-friendly tools: Remote teams are limited by how efficient the tools they use are. That is why we spend a lot of time researching for the right tools. Figma has live collaboration capabilities and Whereby enables us to create multiple meeting rooms. We've been setup with the right tools to keep things moving. I'll touch a little more about what tools we use down below.
🏥 Self-care
This is extremely important for remote teams. We tend to forget about our boundaries when we work from the comfort of our own homes. I might wake up a little earlier today to start work. I might just do a little more design over dinner. I might wrap up a design before I head to bed. I might forget to take a breather during the day. When we forget to disconnect from our work, it can very quickly lead to increased stress and anxiety.
Things you can try to bring through into your workflow:
Encourage your team to go for walks and to get fresh air.
Remind the team to have lunch, simple gestures go a long way.
Strike up a video call with a colleague to see how they're going.
Share your self-care routine with your team.
🔥Efficiency
Inefficient tools cost you time, money and headaches.
As mentioned before there are many great tools out there for teams, but they're not all remote friendly. Don't get me wrong, they do work but they're not efficient enough. In the end you need to make sure you pick the tools that work for all departments.
For example we use to use Asana for project management. However it lacked a few key features which resulted us in seeking an alternative. We decided to go with Wrike as it enabled better visibility into the entire team's progress, better reporting, more efficient ways of setting up projects and team allocation for specific tasks as well.
Here's our list of remote friendly apps that enable us to work extremely efficiently:
To wrap things up..
Keep in mind that teams can efficiently adapt to remote work when they are given the right values, processes and tools. Our experience is one of many but hopefully you can take home (no pun intended) some valuable insights.
We want to thank all of our clients and team members for helping us move remotely in one of the most efficient way possible.
Related posts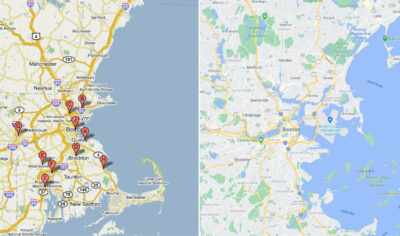 Since Google Maps launched 15 years ago, they have revolutionised the world of digital maps and now help over one […]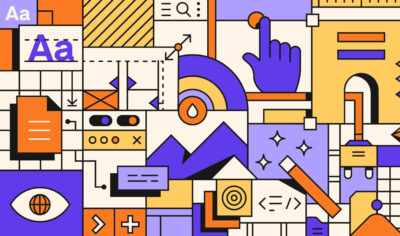 What is Service Design? As a term coined by Lynn Shostack in 1982, Service Design was initially proposed to organisations […]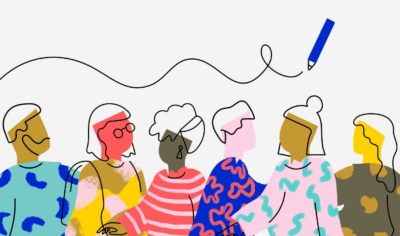 "In such a competitive landscape…" We've all heard this at a start of a sentence. But, it couldn't be any […]